Where Do We Buy Mineral Rights?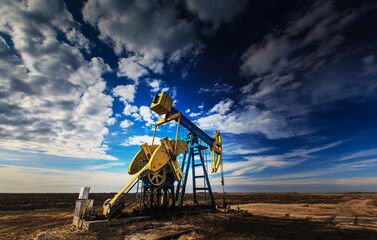 Oklahoma has 77 counties, and the majority continue to produce oil and gas. In 2015, Oklahoma ranked as the 5th largest producer of dry natural gas and the 6th largest producer crude oil. Oklahoma is a great state to own mineral rights, and is home to some of the most innovative exploration and production companies in the United States and the world.
We are actively purchasing mineral rights and oil and gas royalties throughout Oklahoma. A list of our areas of interest has been provided with Oklahoma Counties of interest, the county seats, Oklahoma Oil and Gas Basins, Oklahoma Regions, and Major Oklahoma Resource Plays.
Do you need a qualified Oklahoma Buyer for your mineral rights?
If you own mineral rights anywhere in Oklahoma, please call us now at 405- 421-0680. Request an offer, get answers to your questions regarding the sale of Oklahoma Mineral Rights. If you own unleased mineral rights and would like to know about new oil and gas lease opportunities, we know Oklahoma Mineral Rights.
Fill out this form to find out what your options are
Anadarko Basin (Includes Anadarko Shelf)
The largest majority of productive oil and gas royalty income springs from counties in Northern, Western and Southern Oklahoma under the Anadarko Basin and Anadarko Shelf. It is no coincidence that mineral rights are some of the most highly valued in this region. With oil and gas wells producing large amounts of crude oil, natural gas liquids, and dry gas, this region has remained active and productive throughout lower oil and gas prices of the last 9 years.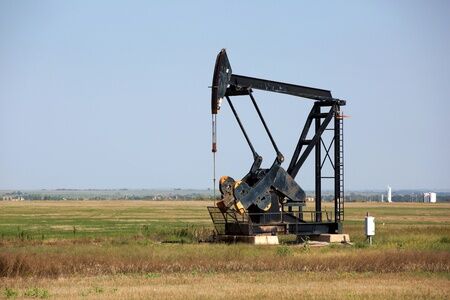 Creek County, Sapulpa, OK
Haskell County, Stigler, OK
Beckham County, Sayre, OK
Blaine County, Watonga, OK
Canadian County, El Reno, OK
Custer County, Arapaho, OK
Dewey County, Taloga, OK
Ellis County, Arnett, OK
Major County, Fairview, OK
Roger Mills County, Cheyenne, OK
Woodward County, Woodward, OK
Alfalfa County, Cherokee, OK
Beaver County, Beaver, OK
Cimarron County, Boise City, OK
Garfield County, Enid, OK
Grant County, Medford, OK
Harper County, Buffalo, OK
Kay County, Newkirk, OK
Texas County, Guymon, OK
Woods County, Alva, OK
Kingfisher County, Kingfisher, OK
Carter County, Ardmore, OK
Garvin County, Pauls Valley, OK
McClain County, Purcell, OK
Caddo County, Anadarko, OK
Cleveland County, Norman, OK
Grady County, Chickasha, OK
Washita County, Cordell, OK
Arkoma Basin and Southern Cherokee Platform
It is best known as the home to the Arkoma Woodford Shale Play. The formations of the Arkoma Basin in Eastern and Southeastern Oklahoma yield mostly dry natural gas and the oil and gas operations are in contrast to the wooded, rocky, mountainous landscape, and lakes found in this beautiful part of the state. Since the end of 2008 Eastern Oklahoma mineral rights, mineral rights and oil and gas leases have been of lesser interest compared to minerals in Western Oklahoma. This is because of the sharp drop in natural gas prices. If you have mineral rights or want to lease your minerals rights in this area, we can get the best price available. Call now 405- 421-0680.
Haskell County, Stigler, OK
Atoka County, Atoka, OK
Coal County, Coalgate, OK
Hughes County, Holdenville, OK
Latimer County, Wilburton, OK
Le Flore County, Poteau, OK
McIntosh County, Eufaula, OK
Pittsburg County, McAlester, OK
Northeastern Cherokee Platform
Covering most of Northeastern Oklahoma, this area includes both crude oil and dry natural gas production. Some counties are part of the Mississippi Lime Play. Cushing Oklahoma is included and houses the most strategic crude oil storage facility in the America. Please let us know where you own mineral rights, oil and gas royalties, or wish to get a lease your oil and gas mineral rights, and we will provide you with the information that others will not.
Logan County, Guthrie, OK
Lincoln County, Chandler, OK
Nowata County, Nowata, OK
Okfuskee County, Okemah, OK
Okmulgee County, Okmulgee, OK
Osage County, Pawhuska, OK
Pawnee County, Pawnee, OK
Payne County, Stillwater, OK
Tulsa County, Tulsa, OK
Washington County, Bartlesville, OK
Pottawatomie County, Shawnee, OK
Seminole County, Wewoka, OK
Noble County, Perry, OK
McClain County, Purcell, OK
Marietta Basin
With SCOOP play beginning in 2009, oil and dry natural gas production from the Woodford and other formations, mineral rights owners here have been enriched. Thousands of acres of unproductive mineral rights have been transformed into oil and gas royalty income.
Carter County, Ardmore, OK
Stephens County, Duncan, OK
Jefferson County, Waurika, OK
Love County, Marietta, OK
Quachita Uplift
Five of the six counties below, are known producers of dry natural gas. The Quachita Mountain Uplift runs under the Southeastern tip of Oklahoma. Scenic landscape covers underground opportunity.
Atoka County, Atoka, OK
Bryan County, Durant, OK
Latimer County, Wilburton, OK
Le Flore County, Poteau, OK
Choctaw County, Hugo, OK
Pushmataha County, Antlers, OK
Wichita Basin and Wichita Uplift
These areas are part of the SCOOP, STACK, and Cana Woodford Plays. In Southern Oklahoma, this basin holds Stephens County. Historically, one of the best oil and gas producing counties in the state. It is also home to Haliburton, in the town of Duncan. Mineral rights under the northern part of Stephens County has seen some of the best oil and gas wells in the state and some of the highest prices paid for oil and gas royalty, and non-producing mineral rights. With Caddo County mineral rights to North playing a key part in the SCOOP and STACK oil and gas development.
Comanche County, Lawton, OK
Stephens County, Duncan, OK
Caddo County, Anadarko, OK